Here it is, the most wonderful time of the year! Or so the song goes. For some of us, gift-giving is second nature. But for others, shopping during the holiday season can cause a lot of stress.
No matter which camp you belong to, we've got you covered! We put together a list of ten gifts that are perfect for everyone on your list this year, including an item or two to treat yourself with (we won't tell!).
StarCycle Holiday Beanie
Nothing says the holidays like a cozy, waffle-knit beanie. Our special-edition unisex beanie comes in a neutral ivory color that matches everything and folds over to reveal a leather embossed patch featuring our signature star emblem. Whether you are shopping for an outdoorsy adventurer or a classic homebody, this beanie is sure to make them smile.
Instead of giving the athlete in your life a massage this year, give them daily ache and pain relief with the Theragun Mini. This portable device uses three levels of percussive rhythm to work out all those knots and tight spots that can be hard to stretch. Now in Black and Desert Rose, the Theragun Mini is sleek, lightweight, and rechargeable, plus it has Bluetooth capabilities so you can link it to the Therabody app!
Our indoor cycling shoes make the perfect gift for seasoned and new riders alike. Our StarCycle cycling shoes are available in three styles:
If you select the cleats option when you grab a pair, they will arrive with LOOK Delta cleats (compatible with all StarCycle bikes) already installed. Then all your loved one will have to do is clip in, check out, and ride!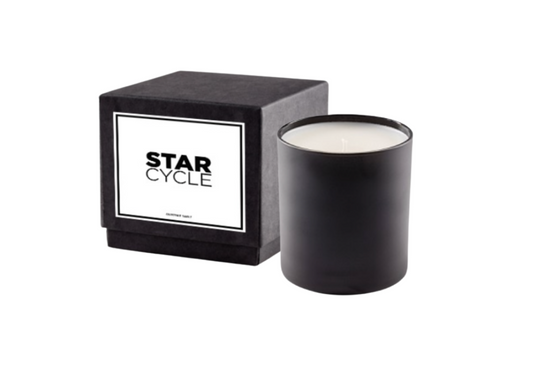 Burn bright with one of StarCycle's signature candles. Our candles are available in matte black and festive white, making them a versatile gift or stocking stuffer. And now you can choose between a fresh Volcano Blue or comforting Holiday Bliss scent, or you can snag one of each!
StarCycle Coffee Tumbler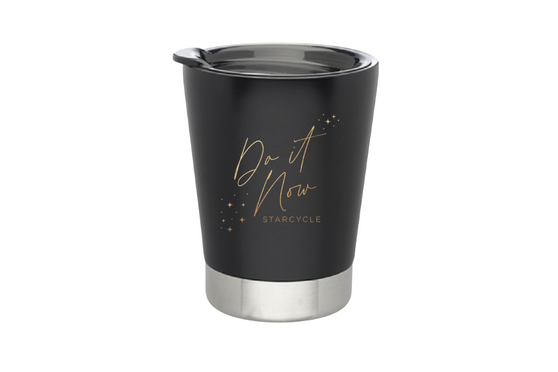 We all know that person who finishes their morning beverage in one gulp or walks out of their house with a lid-less mug. Protect their hands (and car interiors!) by giving them a StarCycle Coffee Tumbler. This tumbler keeps liquids hot or cold for hours and fits most cupholders, making it an ideal vessel for your coffee and tea lovers who are always on the go.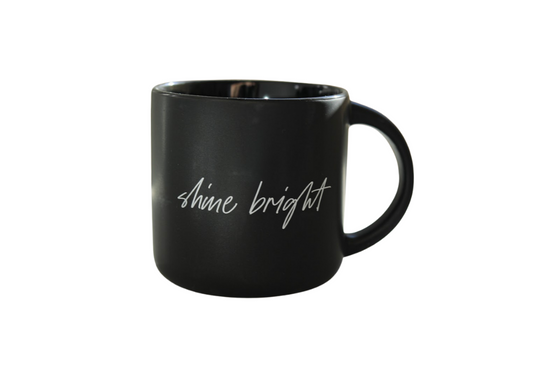 Encourage your loved one to "Shine Bright" with this classic matte black mug. Perfect for coffee, tea, or hot cocoa, this mug is a great option for slow mornings this winter and beyond.
Life Elements Signature CBD Bath Bombs
We love a good bath. Help your loved one reach peak relaxation with these CBD bath bombs. CBD can help your muscles recover, your mind relax, and give you goodnight's sleep, while oatmeal, goat's milk, and honey soothe and soften your skin. Bonus points for compostable packaging, which makes this a zero-waste product!
Lightning Bolt Jogger Set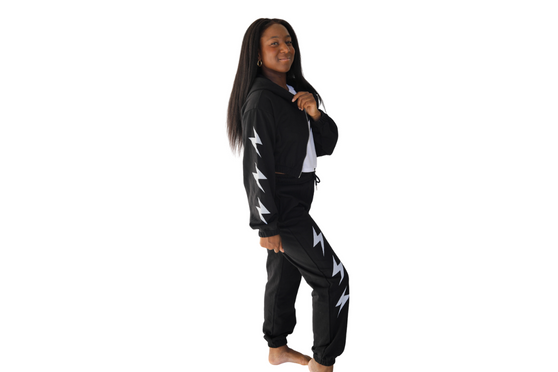 Nothing has become more popular this year than matching sets, and we have a super cute and edgy one in store. Our Lighting Bolt Jogger Set includes a matching zip-up hoodie and jogger-style sweatpants in black with white lighting bolts on the arms and legs. With a feminine cut and a rock and roll flare, this set is perfect for lounging around the house, running errands, or slipping over your workout clothes as you head to an indoor cycle class at StarCycle!
Give the gift of mindfulness with this meditation pillow. This sturdy buckwheat hull-filled cushion provides the perfect support for seated meditation. Plus, it is wrapped in a neutral linen upholstery that will fit in perfectly with any home décor.
StarCycle Class Pack
Support someone's fitness journey this year with a 4- or 8-class pack, or go bigger with one month of unlimited classes! This is the perfect gift for indoor cycling newbies as well as riders who have been to StarCycle before and just need a kickstart to get back on the bike in the new year. Reach out to your loved one's local StarCycle studio for details.
To see all of our newest merch as soon as it hits the shelves, follow our StarCycle Brand Instagram account: @STARCYCLERIDE!
Happy Holidays,
The StarCycle Team