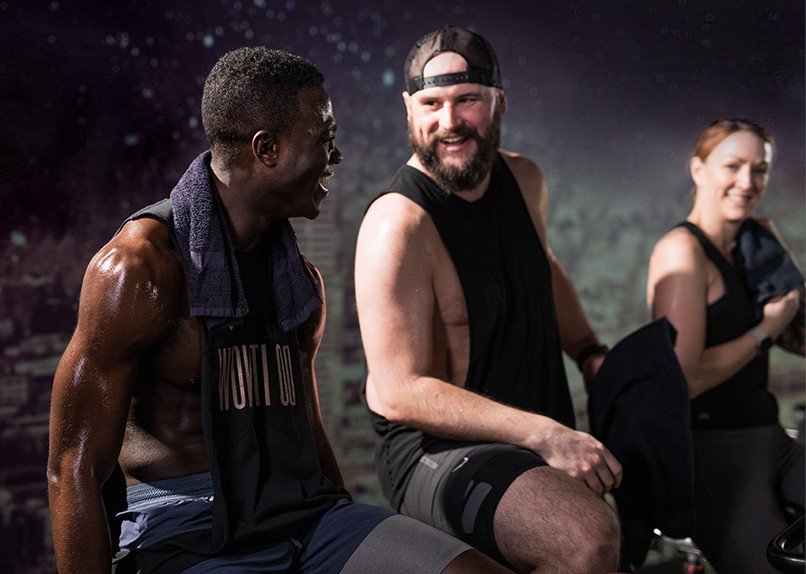 Around Here
We believe in our people.
Our Clients are our Stars and our Owners are our Heroes. Our team of seasoned experts are here to support our studio owners in your entrepreneurial journey with decades of experience in successful franchise business operations backing you up.
We're here for you, because whether it's on the bike, in the streets or running your own business, we believe that you deserve profitability.
You deserve to own your life and light it up.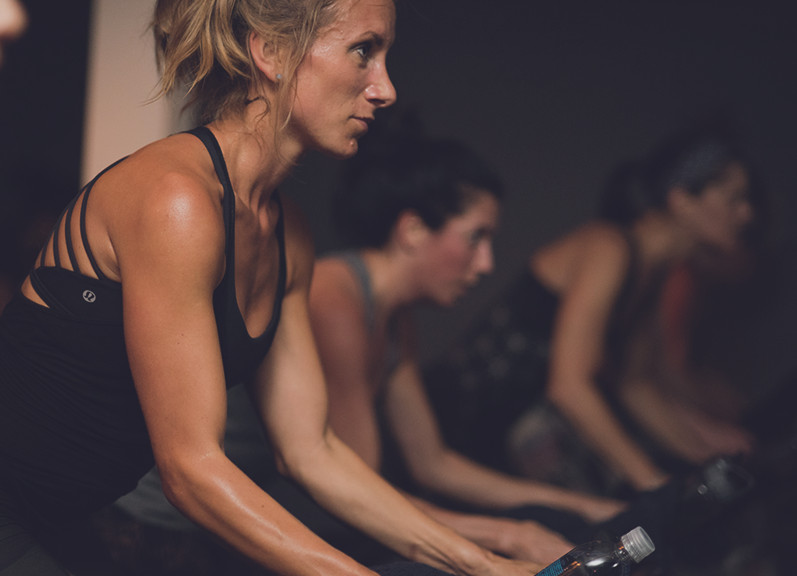 We're More Than A Fitness Class
We are a new breed of indoor cycling.
StarCycle is a whole body workout with a 360 focus on the real person on the bike.
In our studios, we turn down the lights and say goodbye to all the screens and numbers. We have enough of those in our lives already. We focus on our riders. We offer encouragement, not judgement. Community, not isolation. Childcare, not limitations. We ride to the beat. We clip in, check out, burn fast, and climb hard.
And we have a lot of fun.
We believe in the power of a good sweat to spark change in your life. In fact, we've already seen it happen in over 15 cities. And we don't plan on slowing down anytime soon.
TECH FREE

We leave the screens behind to better connect to ourselves.

High Energy

Our heart-pounding workout provides a great boost of energy throughout your day.

Inclusive

We're a place where every body and everybody is welcome.

Childcare

Our StarKids Play Lounge gives kids a safe, fun place to play while you ride.

Full body

We use weights and upper body and core training on the bike to incorporate 360 strength.

Candle lit

We turn down the lights and use only candlelight to sink deeper into the workout in a positive environment.
ARE you ready to join a multi-billion dollar industry?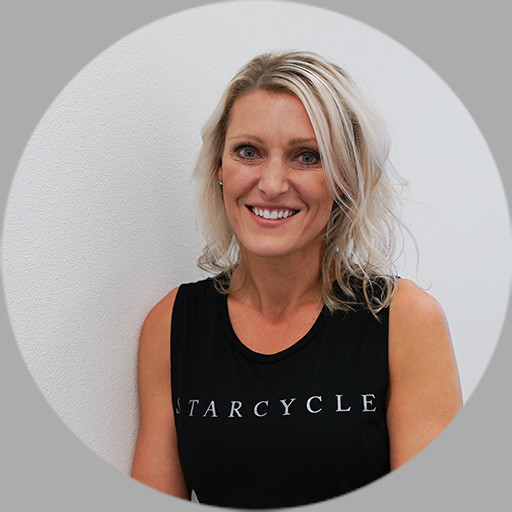 "I left corporate america and opened a StarCycle studio because I wanted a better lifestyle — and I am so happy I did! But what surprised me was how much of an impact I've made to my community. We hear almost daily how StarCycle has changed peoples lives, and not just because of the weightloss, but more because of the mental break (no technology) and confidence that comes from our class. That deeper 'why' has blown me away and allowed me to truly take my passion and turn it into a successful career."
Eryn Washington, StarCycle Vancouver Co-Owner
WE've got your back
We know taking the lead in your life can be scary at first.
So we're here to support you at every step.
As a StarCycle Studio Owner you will "TURN I WISH INTO I WILL". You're an entrepreneur with an entire team of industry veterans behind you. Our team has been successful in the fitness and franchise industries for decades and have opened a collective 1000+ studios.
We offer comprehensive corporate training and support for our studio owners throughout the process and tailored to every market. We're talking in depth instructor training, support with real-estate, design, construction, marketing, merchandising, and much more. We're in your corner helping you to create a successful business with longevity.
Comprehensive Training To Make Every Instructor & Client Shine
Our instructor training is a huge part of the benefit behind opening a StarCycle studio. We have customized our training experience to be the best in the business. All instructors go through a 8 week process and leave our 3 day intensive corporate training with the tools they need to kick ass and create smiles. Our team of Master Trainers are dedicated to constantly improving our class instructors, making sure we are the best indoor cycling workout on the market and that every studio opens strong with instructors who feel confident to lead and can inspire others to be their best selves. And we don't stop there, our Master Trainers continue to inspire instructors on all levels for years! With videos, music, innovating new moves and teaching tools to ensure the class stays a constant source of challenge and inspiration.
Our Studios
1,800–2,600 Sq. Ft average
One indoor cycling studio with 25–36 bikes
Two bathrooms (showers optional)
~150sqft StarKids Play Lounge (childcare)
Reception Area with Retail
Each of our studios are slightly unique, that's the beauty of being a boutique experience. We design to your specific location and needs.
Are You...
Interested in becoming a change-making business owner?
Already a business owner looking to expand your portfolio?
Passionate about building a positive and inclusive communities?
Interested in becoming a leader in the next big indoor cycling movement?
Have marketing or operations experience? (Not a must, but a great bonus!)
Experienced in health & wellness, fitness, sports or franchising? (Also not mandatory, but a bonus!)
Able to finance a buildout ranging from $272-495k?
Ready to have more control over your career and your life?
Featured In